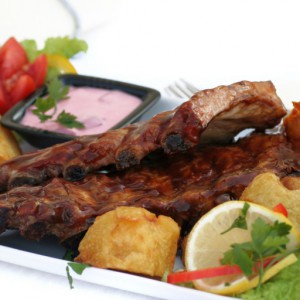 There is a growing number of people asking where to buy grass fed meat.  When I want the best meat I go to my freezer, but this may not be the case for you and many others.  This has been a big issue for many that can't raise their own or don't have access to someone that can raise it for them.
The good news is that there are becoming more and more people raising quality, natural and nutrient dense food.  A great place to start is with the Weston A Price organization.  They are a non profit group that is focused on educating people about healthy foods and linking those that are searching with those that are producing.  The Weston A. Price foundation is one of the best organizations that link farmers to consumers.  They are a non profit group that has no ties to government or big corporations.  Check them out at the link provided here.
Buying direct from the farmer
We raise our own wonderful beef for our family and a few others.  I know there are a lot of people searching for the kind of beef we raise but can't find a trusted source for it.  If you live near us in North central PA we would be glad to talk to you and see if we could be a source for you.  Check out our store for product information.
Mail order grass fed beef
Having trouble finding a local farmer that you can buy directly from or not sure about many of the online sites selling meat?  I can understand how overwhelming and confusing this is.  There are so many and do they produce the quality you are looking for.  As I looked at the vast array of online sites marketing grass fed meat a few stood out to me that I would trust.
Try Butcher Box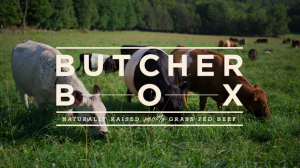 Of the many mail order meat company's that are online I really liked what I saw at the getbutcherbox.com site.  It was easy to call and talk with someone knowledgeable about grass fed meat and the products are very high quality as well as reasonably priced.  They work with a group of farmers dedicated to producing totally grass fed and finished beef.  I like the fact that they focus on working with farmers that understand how grass fed operations should work rather than organic certification.  The folks at Butcher Box understand that certified organic doesn't always mean grain free or totally grass finished. They work on a monthly subscription program where you receive a box of prime grass fed meat on a monthly or bi monthly schedule.  This is great if you are going for quality more than quantity and you don't have to keep a large amount in your freezer.  A box cost $129.00 and has 15-20 meals based on 6-8 oz. portions.  The price includes shipping as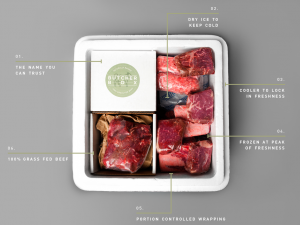 well.  They also provide pastured chicken and pork in the box if you choose.  Get all your meat from one convenient place and not worry about harmful GMO, hormones, antibiotics, or pesticides.
Vital Choice              
If you are looking for safe, natural, sustainable seafood as well as beef and chicken you may want to check out vitalchoice.com as they have very high standards for quality and purity.  They make sure their meat is free from harmful chemicals and toxins like mercury.  Their beef is certified organic but most importantly it is totally grass fed and finished.  They offer a heritage meat chicken that is raised to their high standards as well.  They aim to be "beyond organic" so they chose meat that they know they can trust from people on the same mission as theirs.  Some perks to mentions is they offer free shipping on orders over $99 and first time customers get a 10% discount.  I'm hoping to try their Alaskan salmon soon.
I would like to hear about your experience with finding high quality, nutrient rich, sustainable food so please leave a question or comment below.
Thanks and God Bless!