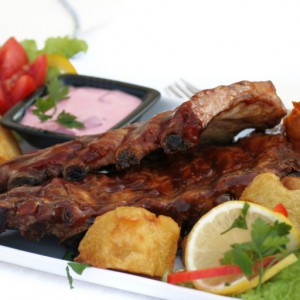 There is a growing number of people asking where to buy grass fed meat.  When I want the best meat I go to my freezer, but this may not be the case for you and many others.  This has been a big issue for many that can't raise their own or don't have access to someone that can raise it for them.
Buying direct from the farmer
We raise our own wonderful beef for our family and a few others.  I know there are a lot of people searching for the kind of beef we raise but can't find a trusted source for it.  If you live near us in North central PA we would be glad to talk to you and see if we could be a source for you.  Check out our store for product information.
Mail order grass fed beef
Having trouble finding a local farmer that you can buy directly from or not sure about many of the online sites selling meat?  I can understand how overwhelming and confusing this is.  There are so many and do they produce the quality you are looking for.  As I looked at the vast array of online sites marketing grass fed meat I came across one that you may want to checkout.  See the description below.
Try Healthy Traditions
Of the many mail order meat company's that are online I really liked what I saw at the website: Healthy Traditions.
It was easy to call and talk with someone knowledgeable about grass fed meat and the products are very high quality.  They work with a group of farmers dedicated to producing totally grass fed and finished beef.  I like the fact that they focus on working with farmers that understand how grass fed operations should work rather than organic certification.  These folks understand that certified organic doesn't always mean grain free or totally grass finished.  They also provide pastured chicken and turkey if you choose.  Get all your meat from one convenient place and not worry about harmful GMO, hormones, antibiotics, or pesticides.
I would like to hear about your experience with finding high quality, nutrient rich, sustainable food so please leave a question or comment below.
Thanks and God Bless!